Oklahoma Cemeteries Website
Click here to break out of frames
This information is available for free. If you paid money for a
subscription to get to this site, demand a refund.
---
Canton Reinterment Cemetery
Also known as Chief's Cemetery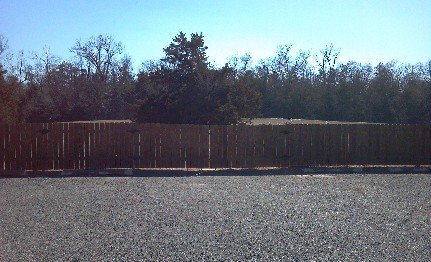 Located 1.4 mile southwest of the Corps of Engineers Office at Canton Lake
Blaine County, Oklahoma
Partial Survey submitted & © by Robert Nusz & various submitters have added info.
If you have family buried in the this cemetery or can give directions to the cemetery that I can place on the website or have obits (with newspapers permission or an obit that you can write) or tombstone photos or individual portraits or can write a short bio or have a history of the cemetery and would like to add your information to this website, contact the
area coordinator
for more information. You can also check out our
How to Submit
page.
NOTICE. If you submit information to this website and change your e-mail address please notify the area coordinator with the county/cemetery and new e-mail address so we can keep our pages as up to date as possible.
Note: Every effort has been made to transcribe this information accurately. These records MAY CONTAIN ERRORS. Any corrections and/or additions greatly appreciated. As with any genealogy information, this is a source and should be considered as such. It is up to the researcher to verify the accuracy.
If you can help identify any of the unknown headstones, please email area coordinator
SURNAME
FULL NATIVE
AMERICAN NAME
BIRTH
DEATH
OTHER
Unknown 1
See photo
Unknown 2
See photo
Unknown 3
See photo
????
Daughter of Red Bird
See photo
????
Son of Bear Man
See photo
????
Son of Ben Wood
See photo
????
Son of Red Bird
See photo
Alexander Flyingout
See photo
Bite Woman
See photo
Charles Hawk
See photo
Chief Big Chief
See photo
Chief Littleman
See photo
Chief Scabby Bull
See photo
Dorothy Little Raven
See photo
Little Deer Flying Out
See photo
Little Eye
See photo
Little Woman
See photo
Lone Wolf
See photo
Maurice Red Bird
See photo
Redbird Flying Out
See photo
Sweet Road
See photo
Yellow Horse
See photo
Yellow Man
See photo
Yellow Shirt
See photo
ALONZO
Xzavier Gabriell
Apr 24,2009
Apr 24, 2009
Obit
Bates
Amanda
Sept. 24, 1906
April 22, 1980
See photo
Bates
Henry H.
June 27, 1891
Jan 1981
See photo
BIG MEDICINE
Benjamin Ross, Jr.
Mar 22, 2011
Jun 1, 2011
Obit
Birdshead

Charles
Oct 17, 1954
Oct 26, 1998
US Army
Birdshead
Joseph Jess
Aug. 22, 1905
Nov. 3, 1987
In Loving Memory
Of Our Father
See photo
Birdshead
Ralph
May 31, 1945
Oct. 1, 1978
See photo
Birdshead
Rose Tallbear
Apr 5, 1915
Apr 29, 2003
Bullcoming
James "Jimmy"
May 27, 1954
Feb 13, 2010
Bullcoming
Waylon
Jun 28,1982
(Age 28) 2011
Coffey
Harry LaShane, Jr.
Mar 3,2011
Mar 3, 2011
Coyote
Bryon Little
Dec 31, 1956
Aug 13, 2012
Cravatt
Tommie Rose
Sep 2, 1941
Oct 4, 2008

Curtis



Albert
Nov 15, 1926
Apr 9, 1990
? Funeral Home Record
See photo
PFC US Army WWII
CURTIS
Gilbert
1919
2005
CURTIS
Laura Ann
Jul 18, 1950
Oct 20, 2012
Obit
DAUKEI
Arlene S.
Oct 8, 1934
Jan 14, 2000
Daukei
James Wolf
April 12, 1925
May 15, 1994
Daukei
Theodore Ray
June 17, 1962
Jan. 7, 1993
See photo
Hadley
Donna Sue
?
?
Hadley
Edna Shirley
1933
1986
See photo
Hadley
Edna Sue
1933
1985
See photo
Hadley
Eunice
May 25, 1944
Jul 8, 2010
Obit
Hadley
Jolynn
1970
1970
See photo
Hadley
Joseph David, Sr.
Jan 1, 1936
Nov 2, 2008
Obit
Hadley
Nell Jeanette Sutton
Oct. 17, 1966
Feb. 6, 1967
Love Mom & Dad
See photo
Hadley
Nola
1910
1962
See photo
Hadley
Preston Shark
Oct. 7, 1929
Jan. 20, 1992
See photo
Hadley
Wilbur
See photo
Hail
Charles
1938
1978
See photo
Hail
George Allen
1956
2006
Hail
Mary May
1901
1981
Hale
Tommy
1931
1978
See photo
Koshiway
Minoma
Oct 22, 1959
Feb 14, 2013
Obit
Littleman
????
Son of Emma Littleman
See photo
Littleman
Sarah
See photo
NightWalker
Roy

Sept. 3, 1921
Sept. 27, 1989
PFC US Army
WWII
See photo
Oliver
Christopher M.
June 10, 1915
Feb. 17, 1996
Father
See photo
Osage
Don
1890
1983
See photo
Osage
Kate
1893
1985
See photo
Osage
O. Dan
See photo
Osage
Pete
See photo
OSAGE

Wesley Ronald
Mar 16, 1925
Feb 21, 1945
US Navy WWII
Raven
Theok
See photo
RED HAT
Christopher Wayne
Aug 28, 1984
Sep 9, 2012
Obit
Red Hat
Edward, Sr.
1895
1982
Cheyenne Arrow Keepers
? Funeral Home Marker
See photo
RED HAT
Edward II
(Blue Bird)
Dec 16, 1957
Dec 16, 2013
Obit
RED HAT
Marilyn
1953
1979
RED HAT
Michelle "Shelby"
Nov 25, 1989
Nov 21, 2013
Obit
Redhat
Minnie Bull
1909
1997
Cheyenne Arrow Keepers
Haigler Funeral Home Marker
See photo
Redhat
Ramona Oliver
1953
1993
See photo
RED HAT
William Wayne
1930
1993
Russell

Harvey M.

April 5, 1920
May 15, 1974
PFC US Air Force WWII
See photo
Sand Hill
Robert
See photo
Sand Hill
Sioux
See photo
Scabby Bull
Chief
Smoker
Tony DeLang
Aug 28, 1974
Apr 7, 2012
Obit
Standingwater
James
Oct. 8, 1903
Nov. 7, 1975
See photo
Stone
Minnie
See photo
Turley
Carmel Oliver
1954
1997
See photo
War Path
Robert
See photo
White-Eagle-Norfleet
Richenda M.

Jan. 12, 1975
Oct. 14, 1997
RMSN US Navy
See photo
Whiteshead
Herbert
Nov. 30, 1950
19__
See photo
Williams
Wallace, Sr.
May 17, 1931
Jul 10, 2010
Obit
WITTE
Sandra Jean Williams
Mar 6, 1957
Jan 30, 2010
Obit
Wood
????
Daughter of Ben Wood
See photo
|Blaine County Page| |Home|

This page was updated: Sunday, 22-Dec-2013 12:46:38 CST
This site may be freely linked, but not duplicated in any way without consent.
© 2014 Oklahoma Cemeteries
The information on this site is provided free for the purpose of researching your genealogy. This material may be freely used by non-commercial entities, for your own research, as long as this message remains on all copied material. The information contained in this site may not be copied to any other site without written "snail-mail" permission. If you wish to have a copy of a donor's material, you must have their permission.

All information found on these pages is under copyright of Oklahoma Cemeteries. This is to protect any and all information donated. The original submitter or source of the information will retain their copyright. Unless otherwise stated, any donated material is given to Oklahoma Cemeteries to make it available online. This material will always be available at no cost, it will always remain free to the researcher.
All rights reserved! Commercial use of material within this site is prohibited!