Oklahoma Cemeteries Website
Click here to break out of frames
This information is available for free. If you paid money for a
subscription to get to this site, demand a refund.
---
Woodward County Obituary
Elmwood Cemetery
©
VICI, DEWEY CO, OK
(permission granted)
Submitted by: Ann Weber
ELDON EVERETT STANBROUGH
January 27, 1931 - August 25, 2017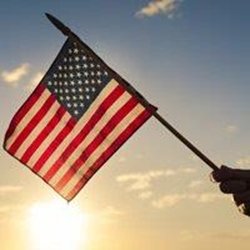 Eldon Everett Stanbrough, son of Emmett and Stella Stanbrough, was born January 27, 1931 at Guthrie, Ok.† He spent his childhood years and attended school at Morrison, Ok.
On April 16, 1952, Eldon was inducted into the U.S. Army and was assigned to an artillery unit.† On July 5, 1952, he was united in marriage to Patricia at Perry, Ok., then proudly served his country in Korea.† He was awarded the Korean Service medal, United Nations Service medal, National Defense Service medal and a Good Conduct medal and was honorably discharged in March of 1954.
Three children blessed Eldon and Patís home.† Ronald Dean, Vanda Charemane and Jane Ann all brought joy in their own special way.† The oilfield and related services was Eldonís choice of occupation.† Through the years the family lived in Spain, the Philippines and Odessa, Tx. before settling in Woodward, Ok. where he passed from this life on August 25, 2017 at the age of 86.
Eldon was preceded in death by his parents, his wife, Pat, his son, Ronald Dean and his daughter, Jane Ann Huckeba.†
He is survived by his daughter, Vanda Hutton, two grandsons, Miles Karpe III and Weldon Hunter Huckeba.† Four great grandchildren, Maximus Karpe IV, Hunter Alexander Huckeba, Emily Mae Huckeba and Hailey Reighn Huckeba.† One nephew, Steve Stanbrough and one niece, Janice Bliss, other relatives and numerous friends.
Memorials may be made to the: Woof Pet Rescue in care of Shaw Funeral Home.

SERVICES
Graveside Service
Saturday, September 02, 2017
1:00 PM
Elmwood Cemetery
Woodward, OK
|Elmwood Cemetery| |Woodward County Cemeteries| |Home|
---
This page was updated: Monday, 06-Nov-2017 20:12:10 CST
This site may be freely linked, but not duplicated in any way without consent.
All rights reserved! Commercial use of material within this site is prohibited!
© 2000-2021 Oklahoma Cemeteries

The information on this site is provided free for the purpose of researching your genealogy. This material may be freely used by non-commercial entities, for your own research, as long as this message remains on all copied material. The information contained in this site may not be copied to any other site without written "snail-mail" permission. If you wish to have a copy of a donor's material, you must have their permission. All information found on these pages is under copyright of Oklahoma Cemeteries. This is to protect any and all information donated. The original submitter or source of the information will retain their copyright. Unless otherwise stated, any donated material is given to Oklahoma Cemeteries to make it available online. This material will always be available at no cost, it will always remain free to the researcher.