Oklahoma Cemeteries Website
Click here to break out of frames
This information is available for free. If you paid money for a
subscription to get to this site, demand a refund.
---
Woodward County Obituary
Elmwood Cemetery
© Billings Funeral Home
WOODWARD, WOODWARD CO, OK
(permission granted)
Submitted by: Ann Weber
DOUGAL C. "DOUG" SHEPPARD
January 22, 1941 - February 11, 2018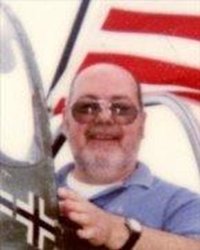 Dougal C. "Doug" Sheppard, 77 year old Woodward resident, died Sunday, February 11, 2018 in Woodward. Funeral services will be held at 2:00 p.m. Friday, February 16, 2018 in the Billings Funeral Home Chapel with Todd Finley officiating. Burial will follow in the Elmwood Cemetery.
Dougal Campbell Sheppard was born on January 22, 1941 in Paget, Bermuda; he was the son of Stanley L. and Marian (Campbell) Sheppard. Dougal grew up in Philadelphia, Pennsylvania and attended school in Philadelphia and Utica, New York. Doug attended college at Philco-Ford and Univac and studied Computer Engineering. In 1959, he went to work for Strawbridge and Clothier and in 1960 went to work for the Federal Reserve Bank. Dougal served his country in the US Marine Corp Reserves from 1960 until his discharge in 1964.
He was united in marriage to Leslie Hunter Macfarlane on October 19, 1963 in Philadelphia, Pennsylvania. They made their first home in a small apartment in Philadelphia. In 1966 they moved to England, where Doug worked as a Field Engineer from 1966 until 1972. In 1972, they moved back to the United States and Doug went to work in the Computer Rebuild Center in Minnesota. In 1979, they moved to Rhode Island and Doug worked in computer repair for the Navy. He rode in all of the Navy submarines on their sea trials until his retirement. After retirement, Doug and Leslie moved to Woodward to be near Leslie's family.
He enjoyed playing sudoku, eating at his favorite restaurants, growing tomatoes, walking and playing with Jack his beloved dog, reading and history. He loved laughing, talking, growing things and being with their Oklahoma family and friends.
He is survived by his wife Leslie Sheppard, sister-in-law, Anne Prather; nephews and nieces: Michael Sheppard of Vancouver, BC Canada, Mark Sheppard of Saudi Arabia, Daniel Prather and wife Shelly, Jeff Prather and wife Rhonda; Jennifer Finley and husband Todd, Heide Hilliard and husband Kevin; numerous great-nephews and nieces; and his beloved dog Jack.
He was preceded in death by his parents, Stanley and Marian Sheppard, one sister Patricia Spradley, father and mother-in-law, James and Margaret Macfarlane, brother-in-law, Dan Prather, and his brother Stanley Sheppard.
|Elmwood Cemetery| |Woodward County Cemeteries| |Home|
---
This page was updated: Friday, 16-Feb-2018 08:12:57 CST
This site may be freely linked, but not duplicated in any way without consent.
All rights reserved! Commercial use of material within this site is prohibited!
© 2000-2021 Oklahoma Cemeteries

The information on this site is provided free for the purpose of researching your genealogy. This material may be freely used by non-commercial entities, for your own research, as long as this message remains on all copied material. The information contained in this site may not be copied to any other site without written "snail-mail" permission. If you wish to have a copy of a donor's material, you must have their permission. All information found on these pages is under copyright of Oklahoma Cemeteries. This is to protect any and all information donated. The original submitter or source of the information will retain their copyright. Unless otherwise stated, any donated material is given to Oklahoma Cemeteries to make it available online. This material will always be available at no cost, it will always remain free to the researcher.