Oklahoma Cemeteries Website
Click here to break out of frames
This information is available for free. If you paid money for a
subscription to get to this site, demand a refund.
---
Woodward County Obituary
Elmwood Cemetery
© Billings Funeral Home
WOODWARD, WOODWARD CO, OK
(permission granted)
Submitted by: Ann Weber
LARRY GENE ARMSTRONG
30 Nov 1943 - 11 Nov 2015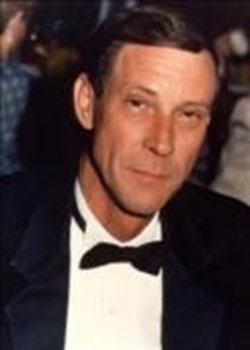 Funeral: 2:00 PM Friday, November 13th, 2015, First United Methodist Church of Woodward
Interment: 3:00 PM Friday, November 13th, 2015, Elmwood Cemetery
Larry Armstrong, 71 year old Woodward resident died Wednesday, November 11, 2015. Funeral services will be held at 2:00 pm Friday, November 13, 2015 in the First United Methodist Church with Reverend Shannon Davis officiating. Interment will follow in Elmwood Cemetery with the Billings Funeral Home in charge of arrangements.
Larry Gene Armstrong was born on November 30, 1943 to Frank Russell and Grace Alma (Maddux) Armstrong in Woodward, Oklahoma. Larry spent his childhood in Woodward attended Woodward schools, graduating from Woodward High School with the class of 1962. Larry then attended Southwestern Oklahoma State University in Weatherford. While attending college he was united in marriage to Mickey Louise DeVilbiss, in the First United Methodist Church in Woodward. The young couple made their home in Weatherford, and to this union two children were born, Rodney and Tiffany. Larry earned his Bachelors Degree in Accounting, and upon graduation he and Mickey returned to Woodward. Larry worked the next 13 years as Office Manager for Broce Construction Company. In 1979 Mickey and Larry opened Park View Furniture Gallery, which they operated until their retirement in 2007.
Larry enjoyed working in his yard. He loved his family, and cherished the time he spent with his children and grandchildren.
Larry is survived by wife, Mickey of Woodward; one son, Rodney Armstrong of Woodward; one daughter, Tiffany Traugott and husband Larry of Woodward; two grandchildren, Cole Traugott and Grace Traugott both of Woodward; one great-grandchild, Kaydren Traugott of Woodward; two sisters, Ruth Ann Briggs and husband Eddie; Reata Merkley and husband Bob all of Woodward; sister-in-law, Delores Armstrong of Kingfisher; several nieces, nephews, other family and friends.
He was preceded in death by his parents; brother, Max Armstrong; and daughter-in-law, Traci Armstrong.
Memorials may be made to Faith Hospice with the funeral home accepting the contributions.
|Elmwood Cemetery| |Woodward County Cemeteries| |Home|
---
This page was updated: Sunday, 10-Sep-2017 17:49:28 CDT
This site may be freely linked, but not duplicated in any way without consent.
All rights reserved! Commercial use of material within this site is prohibited!
© 2000-2021 Oklahoma Cemeteries

The information on this site is provided free for the purpose of researching your genealogy. This material may be freely used by non-commercial entities, for your own research, as long as this message remains on all copied material. The information contained in this site may not be copied to any other site without written "snail-mail" permission. If you wish to have a copy of a donor's material, you must have their permission. All information found on these pages is under copyright of Oklahoma Cemeteries. This is to protect any and all information donated. The original submitter or source of the information will retain their copyright. Unless otherwise stated, any donated material is given to Oklahoma Cemeteries to make it available online. This material will always be available at no cost, it will always remain free to the researcher.