Oklahoma Cemeteries Website
Click here to break out of frames
This information is available for free. If you paid money for a
subscription to get to this site, demand a refund.
---
Major County, Oklahoma
Kenneth Lee Sweetwood
© Enid News and Eagle
05-21-2016
Submitted by : Jo Aguirre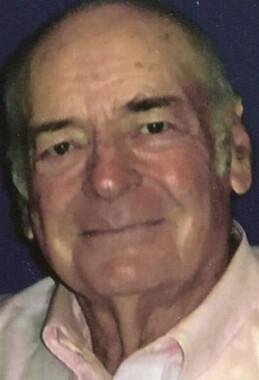 © Enid News and Eagle
June 7, 1929 - May 19, 2016

Memorial service for Kenneth Sweetwood, 86, will be 11 a.m. Tuesday, May 24, 2016, at Garriott Road Church of Christ, with Mr. Ray Rose officiating. Arrangements are by Anderson-Burris Funeral Home & Crematory. Visitation with family will be 5-6:30 Monday evening at the funeral home.

Kenneth was born June 7, 1929 in Carrier, to Oliver and Nellie (Sweger) Sweetwood, and passed away on Thursday May, 19, 2016. Kenneth attended school at Carrier and served in the United States Army. On November 8, 1953, he married Glenda Wood in Ames. In 1960, they moved to Ames, where he farmed, and moved to Enid in 1990.

Kenneth was a member of Garriott Road Church of Christ. Kenneth enjoyed being with family.

He is survived by his wife Glenda; three children, Kay Howard (Randy) of Enid, Lynn Sweetwood (Tammy) of Missouri, and Jay Sweetwood (Lisa) of Carrier, eight grandchildren; five great-grandchildren; brother Leland Sweetwood (Nancy) of Arkansas City, Kansas; sister Marcella Hatfield Enid.



---




Glenda Mae Wood Sweetwood


© Enid News and Eagle


10-27-2020


Submitted by : Jo Aguirre




© Enid News and Eagle

May 16, 1933 - October 25, 2020

Memorial service for Glenda Mae Sweetwood, age 87 of Enid, will be 10:30AM Saturday, October 31, 2020 at Garriott Road Church of Christ with Mr. Ray Rose officiating. Visitation with the family will be Friday evening 5:00PM to 6:30PM at Anderson-Burris.

Glenda was born May 16, 1933 in Ames, Oklahoma to Ned E. and Margaret L. (Lindsey) Wood, and passed away on Sunday October 25, 2020 in Enid.

Glenda attended and graduated from school in Ames. On November 8, 1953 she married Kenneth Sweetwood in Ames, and they made their home in Carrier. In 1956 they moved to Texas for 4 years. In 1960 they moved to Ames where they farmed, and in 1990 they moved to Enid. Glenda was a member of Garriott Road Church of Christ. Glenda loved to cook, especially pies. She always had a big smile and a warm heart for others and her family and friends.

Glenda is survived by her children Kay and Randy Howard of Enid, Lynn and Tammy Sweetwood of Diamond, Missouri, and Jay and Lisa Sweetwood of Carrier; 8 grandchildren; 8 great grandchildren; sister Jean Dyche, and sister in law June Wood.

She is preceded in death by her husband Kenneth, brother Dean Wood, and brother in law Jim Dyche.

The family would like to thank the staff at the Commons for the care and love they gave to Glenda. Memorials may be made through Anderson-Burris to Garriott Road Church of Christ, In search of the Lord's Way or Westview Boys Home.

Condolences online at www.andersonburris.com.



S Surnames - Ames Cemetery

|Major County Page| |Home|

---




This site may be freely linked, but not duplicated in any way without consent.
All rights reserved! Commercial use of material within this site is prohibited!
© 2000-2023 Oklahoma Cemeteries

The information on this site is provided free for the purpose of researching your genealogy. This material may be freely used by non-commercial entities, for your own research, as long as this message remains on all copied material. The information contained in this site may not be copied to any other site without written "snail-mail" permission. If you wish to have a copy of a donor's material, you must have their permission. All information found on these pages is under copyright of Oklahoma Cemeteries. This is to protect any and all information donated. The original submitter or source of the information will retain their copyright. Unless otherwise stated, any donated material is given to Oklahoma Cemeteries to make it available online. This material will always be available at no cost, it will always remain free to the researcher.