Oklahoma Cemeteries Website
Click here to break out of frames
This information is available for free. If you paid money for a
subscription to get to this site, demand a refund.
---
Cashion Cemetery,

Cashion, Kingfisher County, Oklahoma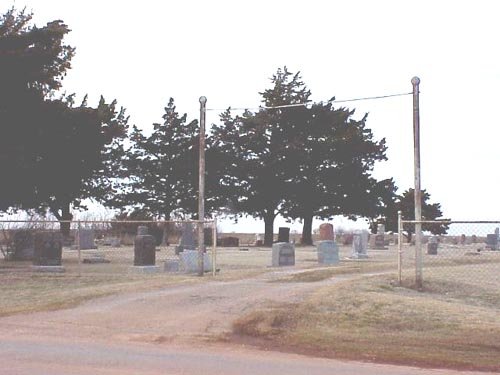 © John Lehr
V Surnames
A Work In Progress
Photographed, Submitted & © by Deb Zajic

SURNAME

FIRST MI Maiden

BIRTH

DEATH

OTHER

Vanchieri

Vincent Samuel, Sr.
Nov 19, 1938
Oct 28, 2006
MSgt US Air Force
Vietnam
Vancuren
Alma Nettie (Redmond)
Oct 12,1911
Feb 8, 2009
W of Floyd
Obit
Vancuren
Floyd
Mar 10, 1911
Jun 8, 1988
H of Alma
Vancuren
Hazel
1900
1968
Vancuren
James I.
1874
1930
photo
Vancuren

Merle L.

April 19, 1897
July 26, 1953
OK PVT HQ Co. 79 Inf WW I
photo
Vancuren
Nettie F.
1876
1947
photo
Vanderpool
Betty (Mallett) (Simon)
Nov. 14, 1935
Jun 20, 2012
W of Leo Simon
W of Kenneth Vanderpool
Vanderpool
Kenneth M.
June 9, 1934
July 22, 1983
H of Betty
Varbel

Theodore K "Ted"
Jan 29, 1920
Apr 22, 1999
MOMM1 US Navy
WW II
Vedder
Horace B
Jul 14, 1837
Dec 27, 1905
H of Mira
Vedder
Mira K
Nov 7, 1837
Oct 7, 1909
W of Horace
Vincent
Minnie Dora (Dawson) (Nairn)
Sep 25, 1871
1917
W of Martin Nairn
Wed 9/25/1890
W of James Vincent




|Cashion Cemetery | |Kingfisher County Cemeteries| |Home|
---
This site may be freely linked, but not duplicated in any way without consent.
All rights reserved! Commercial use of material within this site is prohibited!
© 2000-2022 Oklahoma Cemeteries

The information on this site is provided free for the purpose of researching your genealogy. This material may be freely used by non-commercial entities, for your own research, as long as this message remains on all copied material. The information contained in this site may not be copied to any other site without written "snail-mail" permission. If you wish to have a copy of a donor's material, you must have their permission. All information found on these pages is under copyright of Oklahoma Cemeteries. This is to protect any and all information donated. The original submitter or source of the information will retain their copyright. Unless otherwise stated, any donated material is given to Oklahoma Cemeteries to make it available online. This material will always be available at no cost, it will always remain free to the researcher.