Oklahoma Cemeteries Website
Click here to break out of frames
This information is available for free. If you paid money for a
subscription to get to this site, demand a refund.
---
Cashion Cemetery,

Cashion, Kingfisher County, Oklahoma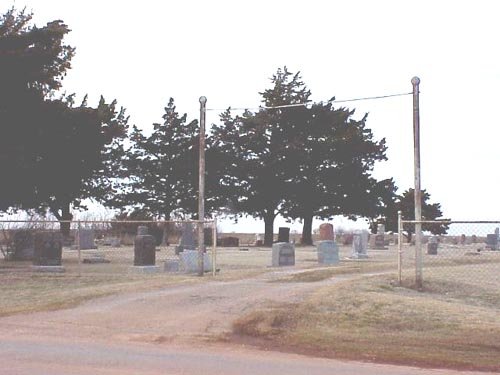 © John Lehr
O Surnames
A Work In Progress
Photographed, Submitted & © by Deb Zajic

SURNAME

FIRST MI Maiden

BIRTH

DEATH

OTHER

Ogden
Charles A.
1892
1968
Ogden
Lizzie M.
1896
1987
Wife of Charles A. Ogden
Oliver
Ambrose C.
June 7, 1888
May 23, 1965
Our Father
Oliver
David Uhel
Nov. 1916
Jan. 1917
Oliver
Eleanor E.
June 20, 1915
July 13, 1991
Married Jan. 22, 1937
Russell E. Oliver
Oliver
Russell E.
June 10, 1912
Feb. 24, 1991
O'Neal
Cheryl R. (Banks)
July 20, 1944
May 1, 1999
Married Sept. 8, 1962
William Edd O'Neal
O'Neal
William Edd
March 1, 1940
Sept. 29, 2008
Together Forever
Son of Leo & Gracie (Martin) O'Neal
Married Sept. 8, 1962
Cheryl R. Banks
Married Aug. 30, 2004
Patricia Ann Price
See obit
Osenbaugh
Aaron Denton
June 26, 1858
Feb. 9, 1914
Osenbaugh
Aaron Denton
June 26, 1858
Feb. 9, 1914
Osenbaugh
S. G.
March 1, 1897
Aged 25y 10m 11d




|Cashion Cemetery | |Kingfisher County Cemeteries| |Home|
---
This site may be freely linked, but not duplicated in any way without consent.
All rights reserved! Commercial use of material within this site is prohibited!
© 2000-2022 Oklahoma Cemeteries

The information on this site is provided free for the purpose of researching your genealogy. This material may be freely used by non-commercial entities, for your own research, as long as this message remains on all copied material. The information contained in this site may not be copied to any other site without written "snail-mail" permission. If you wish to have a copy of a donor's material, you must have their permission. All information found on these pages is under copyright of Oklahoma Cemeteries. This is to protect any and all information donated. The original submitter or source of the information will retain their copyright. Unless otherwise stated, any donated material is given to Oklahoma Cemeteries to make it available online. This material will always be available at no cost, it will always remain free to the researcher.