Oklahoma Cemeteries Website
Click here to break out of frames
This information is available for free. If you paid money for a
subscription to get to this site, demand a refund.
---
Paul Rodney "Rod" Martindale
Jul 29, 1928 - Apr 2014
Posted by: Ann Weber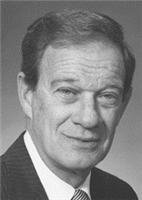 Paul Rodney Martindale (Rod) was born July 29, 1928, to A.C. and Chlorice Martindale at Riverside Clinic, Blackwell, Oklahoma. He attended Lincoln Grade School, Lovett Junior High and Blackwell High School earning multiple athletic letters in basketball and football. He continued his education at NOC and Oklahoma A & M.

In 1948, he married Jo Ann Via of Blackwell and worked for Hoyt Oil Company in Dewey, Oklahoma. In January of 1951, he was employed by Phillips Petroleum Company in Bartlesville, Oklahoma. In 1977, they moved to Littleton, Colorado, where he retired in 1985 as Senior Crude Oil Buyer for the Rocky Mountain Region for Phillips. They moved to Stillwater in 1993.

Rod was a highly successful Little League Baseball coach while in Bartlesville, and later served as President of the American Legion Baseball Bill Doenges Ford Injuns. He successfully coached AAU basketball teams as well as the first wrestling program at the Boys Club that produced Bartlesville's first high school state champion. He was an active member of First Baptist Church and raised three sons and one daughter.
Rod enjoyed golf, gardening, dominoes and cards and traveled extensively during his retirement while volunteering at Judith Karman Hospice and serving as President of the Stillwater Dance Club. He was an avid OSU sports fan.

He is preceded in death by his mother and father; two sisters, Inez Martindale Ewing and Carol Sue Martindale Grider; and two brothers, Joe D. Martindale and Rob D. Martindale.

He is survived by his wife of 66 years, Jo Ann Martindale; three sons, L. Craig Martindale of Toledo, Ohio, A. Kent Martindale of Glencoe, Oklahoma, R. Kirk Martindale of Tulsa, Oklahoma, and one daughter and son-in-law, Robert and Kerry Ann Wagoner of Yukon, Oklahoma as well as 11 grandchildren and 6 great-grandchildren.

A memorial will be held in Stillwater in the chapel at Golden Oaks Village on Saturday, April 12th at 10:30 a.m. with Rev. L. Craig Martindale and Rev. Robert R. Wagoner officiating. Graveside services will be held in the Blackwell Cemetery at 3:00 p.m.

In lieu of flowers, the family asks that you donate to the Parkinson Foundation of Oklahoma, 720 W. Wilshire Blvd. – 101C, Oklahoma City, Oklahoma 73116.
On-line condolences can be made at www.robertsandsonfh.com

Published in Examiner-Enterprise from Apr. 11 to May 11, 2014

-See more at: http://www.legacy.com/obituaries/examiner-enterprise/obituary.aspx?n=paul-rodney-martindale-rod&pid=170589424#sthash.fqJP8Rbr.dpuf



|M Surnames Blackwell Cemetery| |Kay County Cemetery Page| |Home|



---
This site may be freely linked, but not duplicated in any way without consent.
All rights reserved! Commercial use of material within this site is prohibited!
© 2000-2021 Oklahoma Cemeteries

The information on this site is provided free for the purpose of researching your genealogy. This material may be freely used by non-commercial entities, for your own research, as long as this message remains on all copied material. The information contained in this site may not be copied to any other site without written "snail-mail" permission. If you wish to have a copy of a donor's material, you must have their permission. All information found on these pages is under copyright of Oklahoma Cemeteries. This is to protect any and all information donated. The original submitter or source of the information will retain their copyright. Unless otherwise stated, any donated material is given to Oklahoma Cemeteries to make it available online. This material will always be available at no cost, it will always remain free to the researcher.