Oklahoma Cemeteries Website
Click here to break out of frames
This information is available for free. If you paid money for a
subscription to get to this site, demand a refund.
---
Allen James Ernst
Oct 17, 1942 - Oct 15, 2013
Posted by Janet Laubhan Flickinger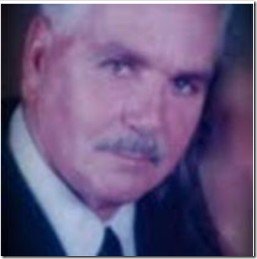 http://www.havenbrookfuneralhome.com/
Allen James Ernst, 70, of Norman, Oklahoma passed away on October 15, 2013 in his home surrounded by loving family.

Allen was born in St. Genevieve, Missouri on October 17, 1942. His family moved to Los Angeles area of California where he graduated from Norwalk High School. Allen served in the United States Army from 1964 to 1970. During that time, he was a drill sergeant at Ft. Hood, Texas preparing solders as they went to fight in the Vietnam War.
Allen met Judy Ann Thompson in August of 1968 and three months later they married on November 2, 1968. Their love story was created over 45 years of marriage. They had three children: Kristi Ann Jones, Kimberly Ann Ernst, and Chad Allen Ernst all residing in Norman. Grandchildren, Redford Allen Jones, a graduate of Norman North High School and current student and football player at the University of Tulsa, Steven Nicholas Jones and wife Alisha Jones of Norman, Brittany Lee and husband James Lee of Highlands Ranch, Colorado.

Allen worked in construction for more than 40 years. He was dependable, hard working man who always did whatever it took to get the job done right. He and his family lived in Blanchard, Oklahoma for many years and also Fallbrook, California before making a home in Norman.

His main purpose in life was living a life pleasing to God, honoring his wife and serving his children. He was a true family man. He was a humble, loving man who would lend a helping hand to someone he knew and loved or a complete stranger. He leaves a legacy of solid family life, honoring his wife, loving all people with no limits and leading by example. A gentle soul who enjoyed a life filled with laughter, joking, pranks and many good times with friends and family.

He enjoyed cruising in his 1923 T-bucket car and participating in car shows with his car club Canadian River Cruisers. He was a true master craftsman able to build anything, as there was no project too big or small for him. Recently, he renewed his passion for playing the saxophone and played with the New Horizons Band at OU. He enjoyed traveling, and enjoyed beach time. Creating water fountains for his yard was a passion of his and many enjoyed the peaceful sound of the water.

Allen is survived by his three children, Kristi A. Jones and her husband Steven Jones, Chad A. Ernst and Kim Ernst; his grandsons, Redford and Nick Jones; his granddaughter, Brittany Lee; his brother, Richard Ernst; and his sister, Carole Ernst.

Allen is preceded in death by his parents, Valle B. Ernst and Agnes M. Ernst, brothers Frank Ernst, Don Ernst, Marvin Ernst, and Carl Ernst.

In his honor, donations may be made to the Leukemia & Lymphoma Society. www.lls.org.
Services will be held at 10:00 am, Saturday, October 19, 2013 at the Havenbrook Funeral Home Chapel, 3401 Havenbrook Street, Norman, Oklahoma with interment immediately following at Sunset Memorial Park Cemetery in Norman.

Arrangements for Allen and his family were placed in the care of the Vice family at the Havenbrook Funeral Home of Norman.

Online condolences may be shared at www.havenbrookfuneralhome.com
Thank You For Your Service!
|Sunset Memorial Park Cemetery| |Cleveland County Cemeteries| |Home|
This page was updated: Tuesday, 18-Apr-2017 07:40:30 CDT
This site may be freely linked, but not duplicated in any way without consent.
All rights reserved! Commercial use of material within this site is prohibited!
© 2000-2021 Oklahoma Cemeteries

The information on this site is provided free for the purpose of researching your genealogy. This material may be freely used by non-commercial entities, for your own research, as long as this message remains on all copied material. The information contained in this site may not be copied to any other site without written "snail-mail" permission. If you wish to have a copy of a donor's material, you must have their permission. All information found on these pages is under copyright of Oklahoma Cemeteries. This is to protect any and all information donated. The original submitter or source of the information will retain their copyright. Unless otherwise stated, any donated material is given to Oklahoma Cemeteries to make it available online. This material will always be available at no cost, it will always remain free to the researcher.