Oklahoma Cemeteries Website
Click here to break out of frames
This information is available for free. If you paid money for a
subscription to get to this site, demand a refund.
---
Dr. David Dewey Bissell
Aug 29, 1937 - Apr 12, 2012
Posted by Janet Laubhan Flickinger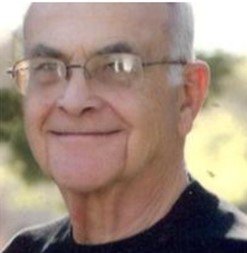 http://www.havenbrookfuneralhome.com/
Funeral services for Colonel David D. Bissell, MD, MPH, age 74, of Norman, will be begin at 2:00 pm Wednesday, April 18, 2012 in The Chapel of the Havenbrook Funeral Home, 3401 Havenbrook Street with Pastor Mitch Randall and Chaplain Mike Bumgarner officiating.

The Bissell family will receive friends from 6:00 pm to 8:00 pm on Tuesday, April 17, 2012 at the Havenbrook Funeral Home.

Dr. Bissell was born August 29, 1937 in Batavia, New York the son of Merlyn A. and Ellen (Winslow) Bissell. He passed away Thursday evening, April 12, 2012 at the Norman Regional Hospital.

Dr. Bissell spent his childhood years and was raised in Attica, New York, graduating from Attica Central School in 1955 as the class Salutatorian. He then enrolled at the University of Rochester in Rochester, New York, graduating with honors with a Bachelor's Degree in General Science.
He later was accepted into the medical program at the University of Chicago Medical School, graduating from there in 1963. While at the University of Chicago, Dr. Bissell was a member of the National AOA Medical Student Honor Society.
Dr. Bissell served his medical residency in pediatric medicine at the Children's Hospital of Michigan in Detroit from 1963 to 1966, serving as the Chief Resident of Pediatric Medicine there in 1966.

Dr. Bissell entered the United States Air Force under the the Berry Plan as a Captain and was the base Pediatrician at Glasgow Air Force Base in Montana until 1968. Upon his discharge, Dr. Bissell entered private practice of Pediatrics in Batavia, New York.
In 1970, Dr. Bissell obtained his board certification in Pediatrics, scoring over the 98th percentile for candidates nation wide.
In !978, Dr. Bissell reenlisted into the United States Air Force as a Major and was base pediatrician at Malmstrom Air Force Base in Montana. In the Spring of 1981, he completed the Flight Surgeon course at Brooks Air Force Base in Texas as the outstanding graduate. Later in 1981, he was promoted to Colonel and was assigned to Barksdale Air Force Base in Louisiana as the pediatrician and served as the Chief of Hospital Services from 1983 to 1985.
Later in 1985, Dr. Bissell assumed command of the base hospital at McConnell Air Force Base in Kansas, remaining there until 1987, at which time he became the hospital commander at Ellsworth Air Force Base in South Dakota. Under his command, the hospital at Ellsworth AFB was named the best hospital in the SAC in 1989.
From 1990 to 1993, Dr. Bissell served as the hospital commander at Misawa Air Force Base in Japan, which was also named the best small hospital in the PACAF in 1992.
Dr. Bissell later served Tinker Air Force Base as hospital commander from 1993 until 1995. He served his last active duty year as the Occupational Medicine Physician at Tinker Air Force Base before retiring on January 1, 1997.
Dr. Bissell worked for Concentra Occupational Medical Clinics in Oklahoma City from 1997 until 2003.
He received his Masters of Public Health (MPH), specializing in Occupational Medicine from the University of Oklahoma in January of 2000, becoming board eligible in Occupational Medicine.
Dr. Bissell began working with the Sate of Oklahoma Disability Determination Services as a medical consultant in pediatric cases in 2005. He continued serving in this role until retiring in January of 2012.

In addition to Dr. Bissell's service to his country and medicine, he was an outstanding Husband, Dad and Grandpa. He gave tirelessly of himself to better the lives of his family. He was a wonderful man, full of love and adoration for his three grandsons. We loved him dearly and will miss him very much. We are very proud of his accomplishments and the fact that he was instrumental in improving the lives of countless people over his medical career that spanned more than 49 years. He had a heart uncommonly found and would go to great lengths to help others.
In addition to his career and family, Dr. Bissell served the American Cancer Society as the Pediatric Volunteer for Camp Live a Dream, an organization for children diagnosed with cancer. He also served as Event Chairman and Survivor Chairman for the Cleveland County Relay for Life Event.
Dr. Bissell made a wonderful life from the talents given to him by God and will be remembered as a man who truly put service to others before himself.

He is survived by his wife, Paula Bissell of the home in Norman; three sons; John Bissell and Mark Bissell both of Wyoming, New York; and Joseph Svoboda of Oklahoma City; two daughters; Kelly Bissell of Attica, New York and Jamie Svoboda Wade and her husband, Brett of Norman; three brothers; Richard Bissell and his wife, Brenda of Mustang, Oklahoma, Paul Bissell of Cuba, New York, and Evarts Bissell of New York; one sister, Mary Bissell of Bergen, New York and three grandchildren; JD Bissell of Wyoming, New York and Elijah Wade and Evan Wade, both of Norman.

Dr. Bissell was preceded in death by his parents.

Memorial donations may be made in memory of Colonel David D. Bissell, MD, MPH to the American Cancer Society Live a Dream, PO Box 22718, Oklahoma City, Oklahoma 73123-1718 or the Michael Napoleone Memorial Foundation, PO Box 267, Batavia, New York, 14021-0267.

Burial will conclude in Sunset Memorial Park Cemetery in Norman.

Arrangements for Dr. Bissell and his family were placed in the care of the Vice Family at the Havenbrook Funeral Home of Norman, Oklahoma.

Online condolences may be shared at www.havenbrookfuneralhome.com
Thank You For Your Service!
|Sunset Memorial Park Cemetery| |Cleveland County Cemeteries| |Home|
This page was updated: Tuesday, 19-Sep-2017 07:31:52 CDT
This site may be freely linked, but not duplicated in any way without consent.
All rights reserved! Commercial use of material within this site is prohibited!
© 2000-2021 Oklahoma Cemeteries

The information on this site is provided free for the purpose of researching your genealogy. This material may be freely used by non-commercial entities, for your own research, as long as this message remains on all copied material. The information contained in this site may not be copied to any other site without written "snail-mail" permission. If you wish to have a copy of a donor's material, you must have their permission. All information found on these pages is under copyright of Oklahoma Cemeteries. This is to protect any and all information donated. The original submitter or source of the information will retain their copyright. Unless otherwise stated, any donated material is given to Oklahoma Cemeteries to make it available online. This material will always be available at no cost, it will always remain free to the researcher.