Oklahoma Cemeteries Website
Click here to break out of frames
This information is available for free. If you paid money for a
subscription to get to this site, demand a refund.
---
David Franklin Creveling, Sr.
Dec 21, 1946 - Oct 1, 2015
Posted by Janet Laubhan Flickinger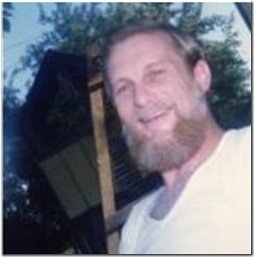 http://www.havenbrookfuneralhome.com/
David Franklin Creveling, Sr., 68, of Norman, Oklahoma, passed away October 1, 2015.
David was born December 21, 1946 in Norman to William Roger and Mildred Gredell.
He worked with Internal Affairs for the Oklahoma Department of Corrections and was an avid OU Sooner Football fan. David will be missed by all who knew and loved him.

David was preceded in death by his father, William Creveling; mother, Mildred Cox; stepfather, Raymond Cox; and brother, Steve Creveling.

Survivors include his wife, Kathie Creveling; sons, Skip Creveling and Felicia Agnew, David Creveling II and Julie Dolph; daughter, Majan Genetti and husband William; sister, Carolyn Bernard; eight grandchildren, 6.5 great grandchildren; and countless friends. Memorial contributions may be made to Oklahoma Hospice Care.

Graveside services are 10:00a.m., Saturday, October 3, 2015. At St John's Catholic Cemetery in Lexington, Oklahoma.
|St Johns Catholic Cemetery | |Cleveland County Cemeteries | |Home|


This site may be freely linked, but not duplicated in any way without consent.
All rights reserved! Commercial use of material within this site is prohibited!
© 2000-2023 Oklahoma Cemeteries

The information on this site is provided free for the purpose of researching your genealogy. This material may be freely used by non-commercial entities, for your own research, as long as this message remains on all copied material. The information contained in this site may not be copied to any other site without written "snail-mail" permission. If you wish to have a copy of a donor's material, you must have their permission. All information found on these pages is under copyright of Oklahoma Cemeteries. This is to protect any and all information donated. The original submitter or source of the information will retain their copyright. Unless otherwise stated, any donated material is given to Oklahoma Cemeteries to make it available online. This material will always be available at no cost, it will always remain free to the researcher.