Oklahoma Cemeteries Website
Click here to break out of frames
This information is available for free. If you paid money for a
subscription to get to this site, demand a refund.
Landon Lee Endres
Nov 19, 1976 - Jul 11, 2017
Submitted by: Jo Aguirre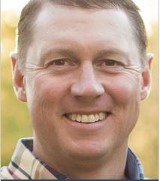 http://obituaries.enidnews.com/
Landon Lee Endres was born Nov. 19, 1976, at Okarche. He died July 11, 2017, at Cabo San Lucas, Mexico, at the age of 40.

A prayer service is at 6:30 p.m. Monday, July 17, 2017, with Deacon John Teague officiating.
Mass of Christian Burial is 10 a.m. today, July 18, 2017, with the Rev. Rex Arnold and Deacon Max Schwarz officiating.
Both services will be held at Holy Trinity Church, Okarche.

Burial follows in Holy Trinity Cemetery. Services are under the direction of Huber-Benson Funeral Home, El Reno.

Landon was preceded in death by his grandparents, Ancel and Lois Hoebing, and George Jr. and Marie Endres; uncle, Mike Endres; and cousins, Shelley Minor and Alex Schemmer.

He was a member of Holy Trinity Church, Knights of Columbus, Association of General Contractors, and the founding member of the "Bridge Club."
He graduated from Okarche High School and attended Oklahoma State University, where he received a Bachelor's Degree in Construction Management. He was co-owner/operator of Frontier Bridge.

Landon is survived by his wife, Tresa (Hill) Endres, whom he married Sept. 16, 2000, in Okarche. He is also survived by his children, Tyson Marie, Cody Lee and Blake Elizabeth Endres, all of the home; parents, Donnie and Laura (Cissie) Endres of Okarche; sister, Heather Jones and husband, Eric of Okarche, brothers, Raymond Flatt and wife Janis, Spencer Flatt, Riley Flatt, Jon Alig and wife, Rhiannon, and Brad Wittrock and wife, Wendi all of Okarche; father-in-law, Curt Hill and wife, Kolleen of Drummond; mother-in-law, Judy Hill of Drummond; granny, Mildred Myers, sister-in-law Traci and husband Gene Broomfield of Ames, brother-in-law, Cody Hill of Kingfisher, step-brother-in-law, Bo Kottwitz and wife, Jennifer of Lusk, Wyo.; step-sister-in- law, Morgan Winters and husband, Wager of Kingfisher; nieces and nephews, Kale and Malynn Broomfield, Dawson Turner, Cy, Dakota and Abbie Jones, Callie Hill, Greely Winters, Peyton and Abby Kottwitz.

An Endres Family Benefit Fund has been set up at: the First Bank of Okarche, P.O. Box 155, Okarche, OK 73762, for Landon and Tresa's children. Published on July 17, 2017

|Holy Trinity Cemetery| |Canadian County Cemeteries| |Home|
---
This site may be freely linked, but not duplicated in any way without consent.
All rights reserved! Commercial use of material within this site is prohibited!
© 2000-2023 Oklahoma Cemeteries

The information on this site is provided free for the purpose of researching your genealogy. This material may be freely used by non-commercial entities, for your own research, as long as this message remains on all copied material. The information contained in this site may not be copied to any other site without written "snail-mail" permission. If you wish to have a copy of a donor's material, you must have their permission. All information found on these pages is under copyright of Oklahoma Cemeteries. This is to protect any and all information donated. The original submitter or source of the information will retain their copyright. Unless otherwise stated, any donated material is given to Oklahoma Cemeteries to make it available online. This material will always be available at no cost, it will always remain free to the researcher.