Oklahoma Cemeteries Website
Click here to break out of frames
This information is available for free. If you paid money for a
subscription to get to this site, demand a refund.
---
William Anthony "Bill" Allred
Oct 23, 1950 - Mar 24, 2016
Posted by: Ann Weber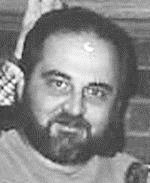 BARTLESVILLE EXAMINER-ENTERPRISE
BARTLESVILLE, WASHINGTON CO, OK
(permission granted)

William "Bill" Anthony Allred, age 65 and resident of Bartlesville, passed away on Thursday, March 24, 2016, in St. John Medical Center, Tulsa, Oklahoma.

Bill was born on October 23, 1950 in Ft. Smith, Arkansas. He was the son of Billy John Allred and Teresa Marie (Stermetz) Deck. He attended school in Bartlesville, Oklahoma, where he received his formal education. After high school, Bill became a member of the U.S. Army serving from 1970-1971. He returned to Bartlesville after receiving his honorable discharge. He became licensed as a CDL driver and worked for several trucking companies, one of those included Bauman Trucking.

Bill was a member of St. John Catholic Church, Bartlesville. He had several interests, such as motorcycles, rodeos, hot rod cars, and he loved animals, especially horses.

Survivors include his children, Shawnda Jackson and Brian Allred; grandchildren, Nicholas Stringer, Aliyah Jackson and Zachary Allred; one great-granddaughter, Lilly Stringer; and his sister, Debbie L. Allred.

He was preceded in death by his parents.

Visitation will be held on Sunday from 1-8:00 PM and Monday from 9::00 AM-8:00 PM in the Arnold Moore & Neekamp Funeral Home, 710 S. Dewey Ave. Family will be present to greet friends on Monday from 6:8:00 PM.

A graveside service will be held on Tuesday at 2:00 PM at Memorial Park Cemetery. Rev. Tom Cox will officiate. Bill will be laid to rest beside his mother, Teresa.
Arrangements are under the direction of the Arnold Moore & Neekamp Funeral Home.

Online condolences may be left at www.honoringmemories.com.
Arnold Moore & Neekamp Funeral Home
710 Southeast Dewey
Bartlesville, OK 74003
918-336-5225

Published in Examiner-Enterprise from Mar. 27 to Apr. 26, 2016
See more at: http://www.legacy.com/obituaries/examiner-enterprise/obituary.aspx?n=william-anthony-allred-bill&pid=179209289#sthash.otNR3X5C.dpuf

Thank You For Your Service!
|Memorial Park Cemetery | |Washington County Cemeteries| |Home|
---
This page was updated: Thursday, 23-Mar-2017 16:24:12 CDT
This site may be freely linked, but not duplicated in any way without consent.
All rights reserved! Commercial use of material within this site is prohibited!
© 2000-2018 Oklahoma Cemeteries

The information on this site is provided free for the purpose of researching your genealogy. This material may be freely used by non-commercial entities, for your own research, as long as this message remains on all copied material. The information contained in this site may not be copied to any other site without written "snail-mail" permission. If you wish to have a copy of a donor's material, you must have their permission. All information found on these pages is under copyright of Oklahoma Cemeteries. This is to protect any and all information donated. The original submitter or source of the information will retain their copyright. Unless otherwise stated, any donated material is given to Oklahoma Cemeteries to make it available online. This material will always be available at no cost, it will always remain free to the researcher.