Oklahoma Cemeteries Homepage
Click here to break out of frames
---
Grandfield Memorial Cemetery
Tillman County, Oklahoma
Transcribed and photographed by:
Aimee Noelle Watson Dickson Davis
The Grandfield cemetery is located 1 mile east and 1/2 mile north of Grandfield, OK, on County Road N2420.
If you have family buried in the Grandfield Memorial Cemetery and would like to add your information to this website, contact me here.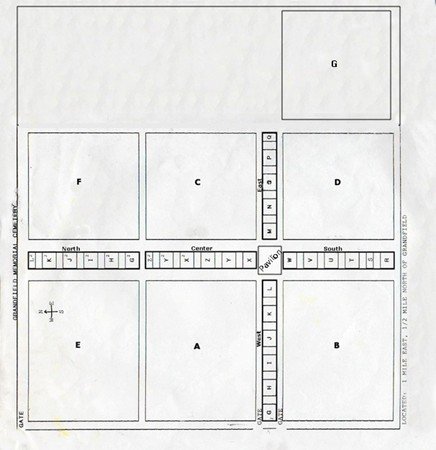 © Aimee Noelle Watson Dickson Davis
|Tillman County Page| |Home|
This page was updated: Thursday, 14-Feb-2013 10:31:50 CST
This site may be freely linked, but not duplicated
in any way without consent.
© by Oklahoma Cemeteries
Maintained by: Aimee Davis
The copyright (s) on this page must appear on all
copied and/or printed material.
All rights reserved! Commercial use of material within this site is prohibited!