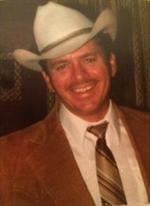 © Strode Funeral Home
Stillwater, Oklahoma
March 21, 2015

Donnie Ray McHendry

Donnie Ray McHendry, 73, died on Saturday, March 21, 2015 in Catoosa, Oklahoma. Funeral service will be held at 10:30 on Thursday March 26, 2015 at Strode Funeral Home Chapel in Stillwater. Interment will follow at Sunset Memorial Garden. Strode Funeral Home is in charge of arrangements.

He was born in Ringwood, Oklahoma on November 13, 1941 to Estel and Stella McHendry.

Donnie attended first through fourth grade at Pioneer School and then moved to Ripley where he graduated in 1959.

Donnie was a Hay Broker for many years and was a very successful businessman.

He attended church at the Bible Baptist Church in Guthrie, Oklahoma.

Donnie is preceded in death by his parents Estel and Stella McHendry, brothers Ira McHendry, Otis McHendry, and sisters Joyce McHendry, Leona Stevens, and Lavena McDermott.

He is survived by three sons, Donnie (Kellie) McHendry, Clay (Barbara) McHendry and Clint (Wendy) McHendry and one daughter, Patty (Tom) Keller. He is also survived by twelve grandchildren, Doni (Carson) Wann, Brodie Braucher, Lathan McHendry, Audrey McHendry, Taylor McHendry, Grant McHendry, Mechelle Phillips, Amanda Phillips, Jennie McHendry, Tommy Keller, Ethan Keller, and Kennedi Keller. He is also survived by three brothers Ellis McHendry, Curtis McHendry, and Joe McHendry, two sisters Leota Burrows, and Bonnie Luginbill along with many nieces, nephews and cousins.

Pallbearers will be JB McHendry, Rocky McHendry, Kevin Luginbill, Dale Cole, Dudley Barger, Chris McDermott, and Steve Burrows.