Oklahoma Cemeteries Website
Click here to break out of frames
This information is available for free. If you paid money for a
subscription to get to this site, demand a refund.
---
Payne County Obituary
Glencoe IOOF Cemetery
aka Glencoe South
CHERYL J SANDERS
February 18, 1939 - October 2, 2017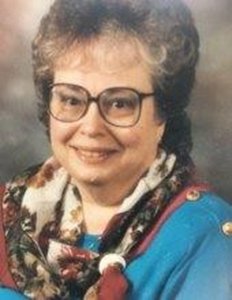 Cheryl Jane Sanders, 78, of Perry, Oklahoma passed away on Monday, October 2, 2017 in Perry, Oklahoma. Graveside service will be held on Friday, October 6, 2017 at 10:00 am at Glencoe IOOF Cemetery in Glencoe, Oklahoma. Palmer Marler Funeral Home of Perry has been entrusted with arrangements.
Cheryl was born in Rose Hill, Iowa on February 18, 1939 to Dwight and Dorothy (Mattox) Hicklin. She grew up in Rose Hill and graduated from Rose Hill High School in 1957. After high school, she attended cosmetology school in Minneapolis, MN, and Ottumwa, IA. Cheryl enjoyed a career as a cosmetologist before attending Cowley County Community College and received her Associates Degree. Cheryl then received her LPN certification from Pioneer Technology Center. Cheryl worked as an LPN for 24 years and retired from Perry Memorial Hospital in 2007.
Cheryl is preceded in death by her parents, first husband, Raymond K. Sanders (6-23-1996) and second husband R.J. Bunk (4-21-2003), Son-on-law Tom Downey (8-31-1993).
She is survived by her children Kim Downey, and Jacque Stonecipher; her sister Juanita Benson; grandchild Charles Downey and wife Amy; great grandchildren, Travis and wife Crissy, Teaner and Dillon, and great-great grandchildren, as well as many nieces and nephews.
|Glencoe IOOF Cemetery| |Payne County Cemeteries| |Home|
---
[an error occurred while processing this directive]