Oklahoma Cemeteries Website
Click here to break out of frames
This information is available for free. If you paid money for a
subscription to get to this site, demand a refund.
Rose Hill Cemetery
Chickasha, Grady County, Oklahoma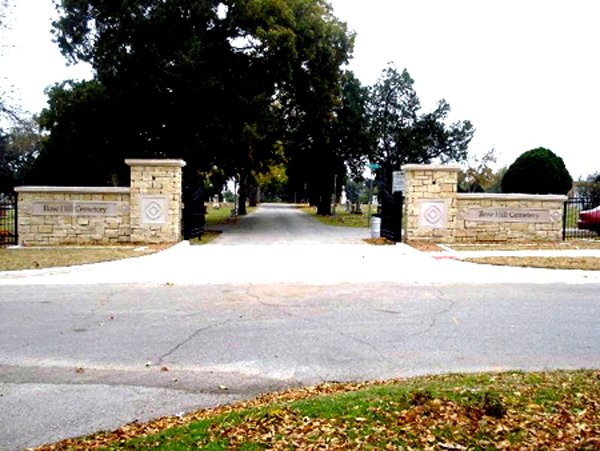 Rose Hill Cemetery ~ New Entrance
&copy Webb Rodgers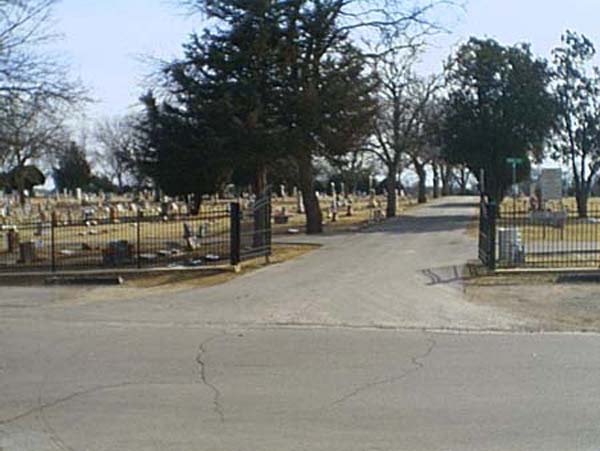 &copy Sandi Carter
Rose Hill Cemetery ~ Old Entrance
This cemetery site is dedicated to the memory of
Sharon Renee Chapman, 1956 - 2008, Chickasha
City Clerk. Sharon provided gravesite locations from
the Sexton's master list and became a good friend.
This cemetery was the I.O.O.F. Cemetery, AKA Chickasha or Grady County
Cemetery before the city of Chickasha obtained it. It is located at Grand Avenue
and 9th Street.



Largely submitted by: Tammy Sharp ~ Sandi Carter ~ Webb Rodgers ~ Mike Sykes

Much of the Rose Hill information, especially
burials not shown on the Sexton's master list, were provided
by Tammy Sharp who spent many hours in the summer of 2001,
compiling the information from each and every gravestone.
Thank you Tammy!
For Cemetery information please contact:
City of Chickasha. City Hall
117 N. Fourth Street
Chickasha, OK 73018
(405) 222-6015
If you have family buried in this cemetery and would like to add
their names and information, please send an e-mail to Sandi Carter.

See Rose Hill photos photo

See Rose Hill Plat photo

See Aerial photo of Cemetery and Map

Submitted by: James Covington

Surnames beginning with:

|Grady County Cemetery Page| |Home|
---
This page was updated: Saturday, 26-Oct-2013 11:09:10 CDT
This site may be freely linked, but not duplicated in any way without consent.
© 2014 Oklahoma Cemeteries
The information on ths site is provided free for the purpose of researching your genealogy. This material may be freely used by non-commercial entities, for your own research, as long as this message remains on all copied material. The information contained in this site may not be copied to any other site without written "snail-mail" permission.

All information found on these pages is under copyright of Oklahoma Cemeteries. This is to protect any and all information donated. The original submitter or source of the information will retain their copyright. This material will always be available online at no cost, it will always remain free to the researcher.
All rights reserved! Commercial use of material within this site is prohibited!