Oklahoma Cemeteries Website
Click here to break out of frames
This information is available for free. If you paid money for a
subscription to get to this site, demand a refund.
---
Cemetery Photo
Adair County, Oklahoma
Ather "AJ" Morton
Stilwell City Cemetery
---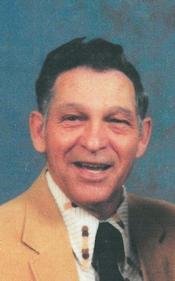 Ather Johnnie Morton
Stilwell Cemetery
---
Ather Johnnie Morton known to many as A.J., son of Fred and Gertrude (Reid) Morton was born October 22, 1933 in Stilwell, Oklahoma and departed this life to be with our Lord on January 24, 2012 in Stilwell, Oklahoma at the age of 78 years, 3 months and 2 days.
He had several occupations throughout his life some to include; Bus Driver for Stilwell Public Schools, a door greeter at Walmart, Ozark Electric and the Shelter Workshop. He served in the Oklahoma National Guard. He also loved spending time with his family.
A.J. was preceded in death by his parents; his wife of 59 years; Dona Morton, sister; Opal Doyle, brother; Don Allen Morton, grandson; Michael Bradley Morton and granddaughter; Angela Kay Morton.
He is survived by a very loving family that includes his sons; Jackie Ray Morton, Frank Morton, Michael Morton and wife Rebecca all of Stilwell, OK, brother; Freddie Ray Morton of Oklahoma City, OK. 10 grandchildren, 20 great grandchildren, 1 great-great grandchild, several nieces, nephews, other relatives and many friends also survive him.
Funeral services were held at 10:00 am on Friday, January 27, 2012 at Roberts/Reed-Culver Chapel with Bro. Joey Ketcher officiating. Interment followed at Stilwell City Cemetery.
|Stilwell Cemetery| |Home|
---
This site may be freely linked, but not duplicated in any way without consent.
© 2012 by: Martha Real
The copyright (s) on this page must appear on all copied and/or printed material.
All rights reserved! Commercial use of material within this site is prohibited!