Oklahoma Cemeteries Website
Click here to break out of frames
This information is available for free. If you paid money for a
subscription to get to this site, demand a refund.
---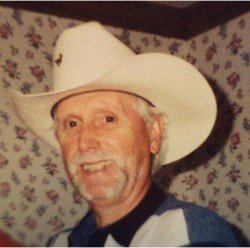 Bobby Earl Ford
Zion Cemetery
---
Bobby Earl Ford, son of Wilson "Pete" Ford and Lucy (Anderson) Ford, was born on March 29, 1948 in Bunch, Oklahoma and passed from this life on Thursday, September 19, 2013 in Bunch, Oklahoma at the age of 65 years, 5 months and 19 days.
Bobby was a teacher at Westville Schools for 29 years. He was also an elementary principal at Cave Springs. He is remembered by many former students as a fun and interesting teacher. Many people in the community knew and liked Bobby. He will be dearly missed.
His parents: Wilson and Lucy Ford, sisters: Linda Ford, Vera Ford and brother: Thurman Ford preceded him in death.
Bobby is survived by his children: Jeff Ford and wife Mandee of Arkansas City, KS, Jerremy Ford of Helena, OK, Breanna Elmore and husband James of Huntington, AR, grandchildren: Edana Ford, Aidan Ford, Declan Ford, Rileigh Ford, all of Arkansas City, KS, Slaten Ford, Jasey Ford, Jerrod Ford, Channa Ford, all of Colcord, OK, Jacob Elmore and Hannah Elmore of Huntington, AR, brothers: Ray Ford and wife Joanne of Muskogee, OK, Burl Ford and wife Rhonda of Westville, OK, Wayne Ford and wife Earline of Muldrow, OK, sisters: Geneva Inman and husband Alfred of Stilwell, OK, Callie Catcher of Keys, OK.
Many other relatives and friends also survive him.
Memorial services at 2 pm on Friday, September 27, 2013 at New Life Church with Pastor Max Ford officiating. Roberts/Reed-Culver Funeral Home – Stilwell, OK.
|Zion Cemetery Page| |Adair County Cemetery Page| |Home|
---
This page was updated: Wednesday, 20-Feb-2019 13:10:37 CST
This site may be freely linked, but not duplicated in any way without consent.
© 2013 by: Martha Real
The copyright (s) on this page must appear on all copied and/or printed material.
All rights reserved! Commercial use of material within this site is prohibited!